US Open of Surfing 2011 Day One at Huntington Beach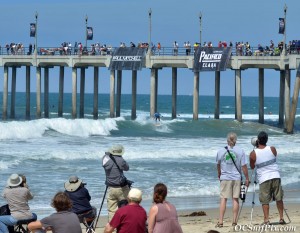 The US Open of Surfing 2011, day 1 (one) opened with the Junior Men and Junior Woman surfers in a warm afternoon.
Saturday turned out to be a beautiful day to be at the beach. However surf conditions were just ok, about 2-4 ft early in the morning. Later in the afternoon the winds kicked in and the Junior Women heats were mostly sloppy with the occasional 2-3 ft waves.
The surfers made the best of it and so did the spectators. The US Open of Surfing venue had many activities for the fans, they have a music stage, Nike Hurley Converse Retail Store, the colorful art/graffiti wall, not to mention all the promotional samples being given out from many different booth sponsors.
Like many of the the other surf photographers, I was shooting from the beach as well as from the Huntington Beach Pier. This first day for me was more like a "scout day", testing to see where the best places to shoot from when I come back the rest of the week. This is a week-long event and doesn't end until Sunday August 7, which I plan to attend most of the days.
Be sure to visit OCSurfpix all week long as I share more photos from the US Open of Surfing 2011. Follow us on Facebook or Twitter so you don't miss any updates!
Here are just a few photos from Day 1 (one) at the US Open of Surfing 2011 at Huntington Beach.
The Surf Stadium at the 2011 US Open of Surfing in Huntington Beach California.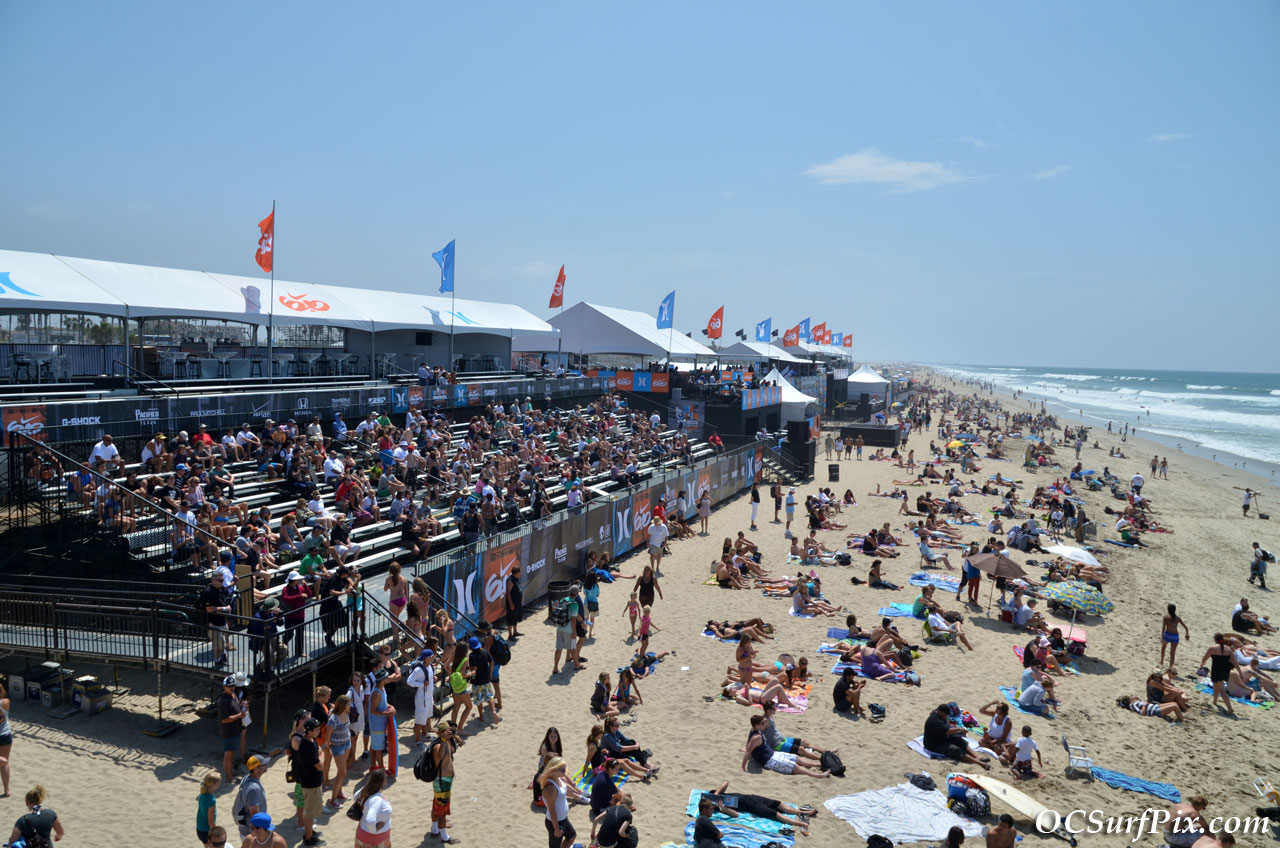 Haley Watson heading out to heat #2 for the Woman's Junior round of 24.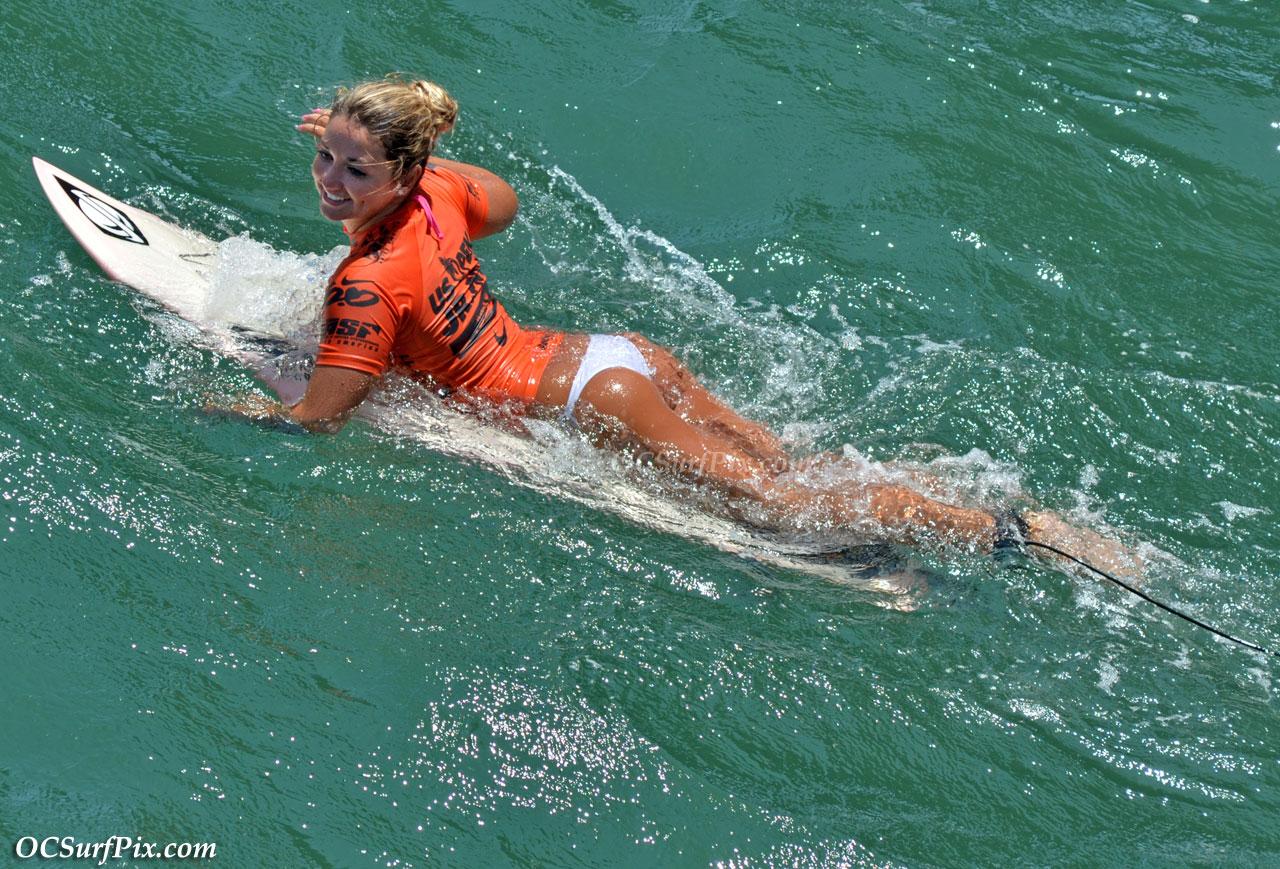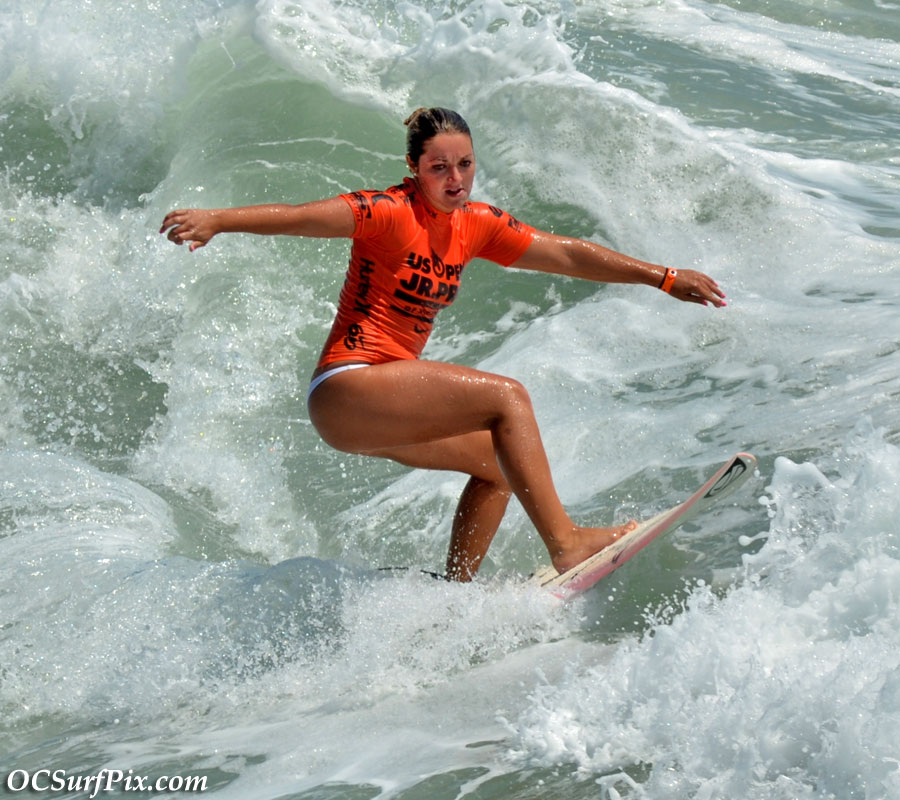 The crowds at the US Open of Surfing.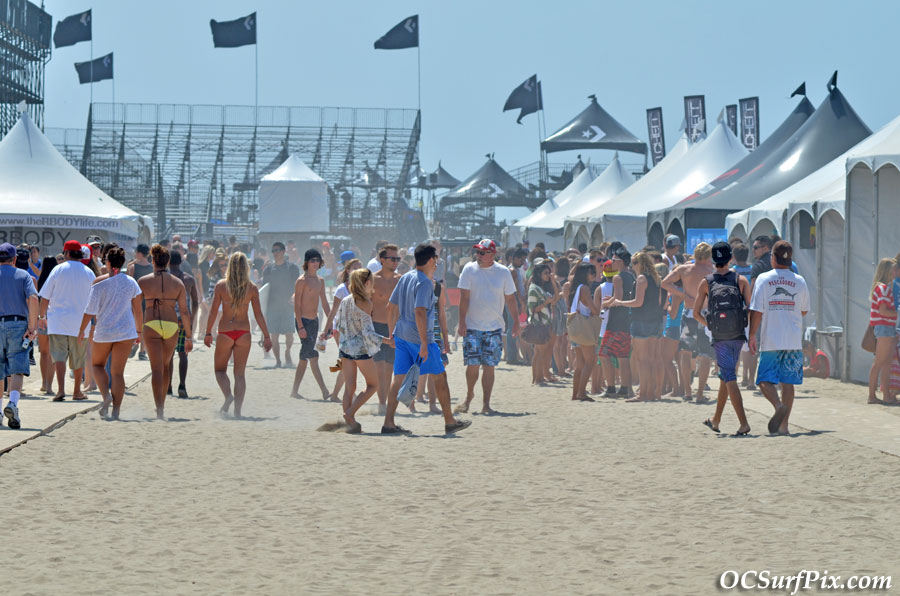 The art/graffiti wall turned out to be a popular spot at the US Open of Surfing venue.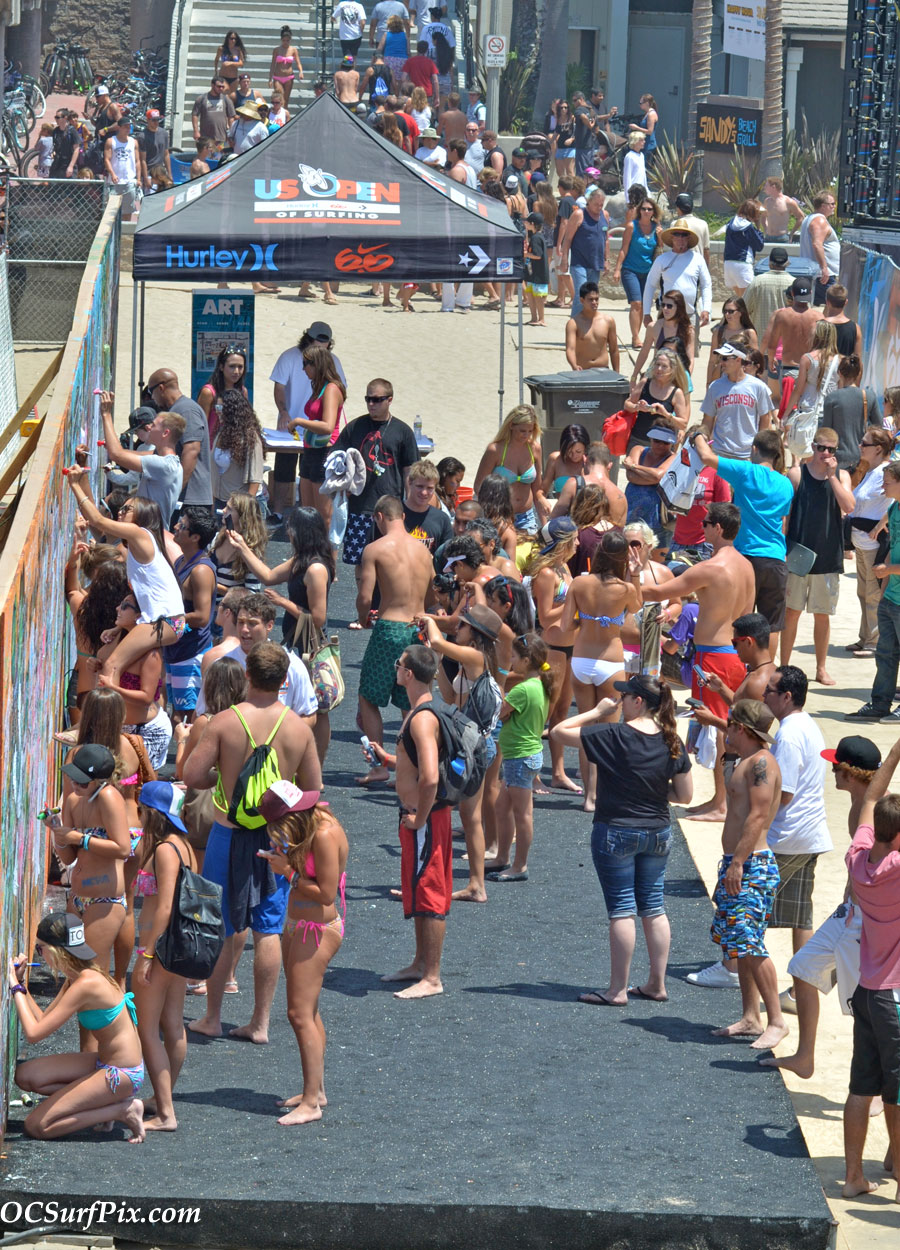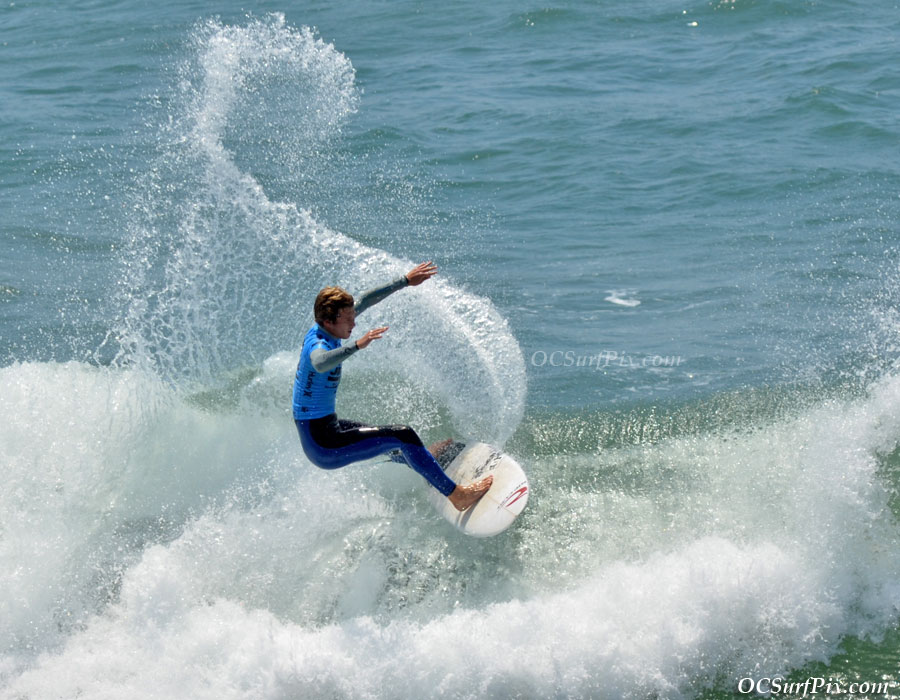 Alexa Frantz, Naomi Stevic and Alisha Gonsalves wait for the start of their heat of the Junior Women's round of 24.