Photos from the 2015 NSSA Championships in Huntington Beach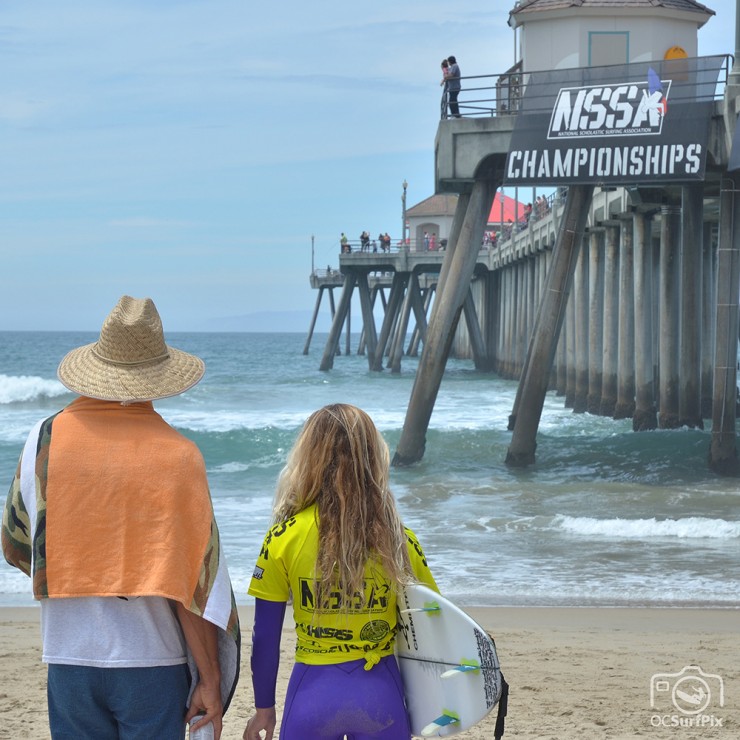 The NSSA Open/Explorer Championships are being held earlier today in Huntington Beach (actually they continue all week). The weather was perfect and the waves were ok, enough to make it interesting for the competitors and the spectators!
I'm still reviewing the images I took today, but you can start seeing some on my Instagram account: @ocsurfpix
As I go through them in the next day or two I'll update this article with more photos in addition to adding more to my Instagram account. I was only there for a few hours, wish it was more but I had a busy weekend.
And unfortunately I'm having a busy week so I'll probably miss the rest of the week too. In past years, I've been able to shoot the entire week, but this year I've been extremely busy with other types of photography projects that I've had to miss some of these events.
My loss I'm sure, since they're always so fun to watch. But if you have a chance, I highly recommend you go out and cheer on these young athletes!
Many of these young surfers will go on to be pro surfers so it's fun to watch them just before they hit it big.
Finally, don't forget to view all my surfing photos from the past several years here on OCSurfpix and also on OCPix.com, where you can also purchase downloads and prints!