Kelly Slater Wins 2011 US Open of Surfing Huntington Beach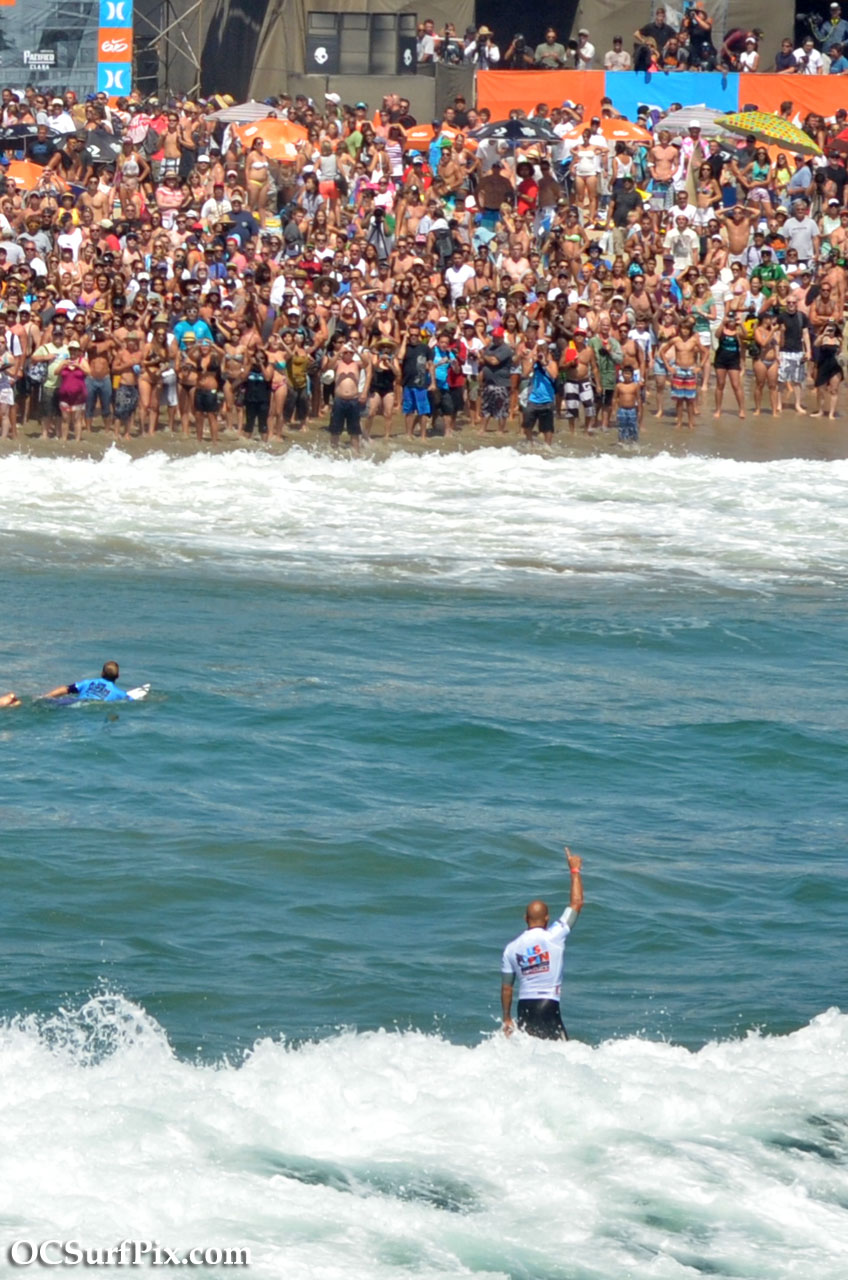 Kelly Slater wins the Mens 2011 Nike US Open of Surfing in Huntington Beach, while Sally Fitzgibbons wins the Womens US Open of Surfing. I've compiled some of the best photos from Sundays final surfing event.
These were the final result:
Final Mens:
Kelly Slater (winner)
Yadin Nicol
Final Womens:
Sally Fitzgibbons (winner)
Lakey Peterson
Final Junior Mens:
Filipe Toledo (Winner)
Kolohe Andino
John John Florence
Conner Coffin
Final Junior Womens:
Lakey Peterson (Winner)
Malia Manuel
Laura Enever
Coco Ho
The final was this past Sunday, while the Junior Men and Women's took place on Saturday. Overall it was an action packed weekend. I don't know how many people attended this event on Sunday, but it had to be well over 10 or 20 thousand people.
The beach was standing room only, which made it very difficult to get good photos of the event. While on the Huntington Beach Pier, the south facing side was almost impossible to find a spot along the rail. The spectators and photographers were two to three deep. So that meant that even though I was there by 7:30am, unless I stayed at my post, I could not change locations.
I chose to move around and shoot from different locations, which you will see from the images below. The morning started out cloudy, but by the womens and mens final, the skies cleared up and it was the perfect backdrop for the show that was about to begin.
Kelly Slater was the star of the day, he rode 8 waves with his top two scores being 8.5 and 7.77, while Yadin Nicol had only 3 waves with top two scores of 1.80 and .77. So you can see how it turned out to be one-sided. After Kelly was announced the winner he still waited for a wave to ride in and give a final show for the crowd.
See below for a gallery of pictures from the 2011 US Open of Surfing Finals:

You can click on the images above or the links below to see the pictures.