Kelly Slater and others eliminated at 2013 US Open of Surfing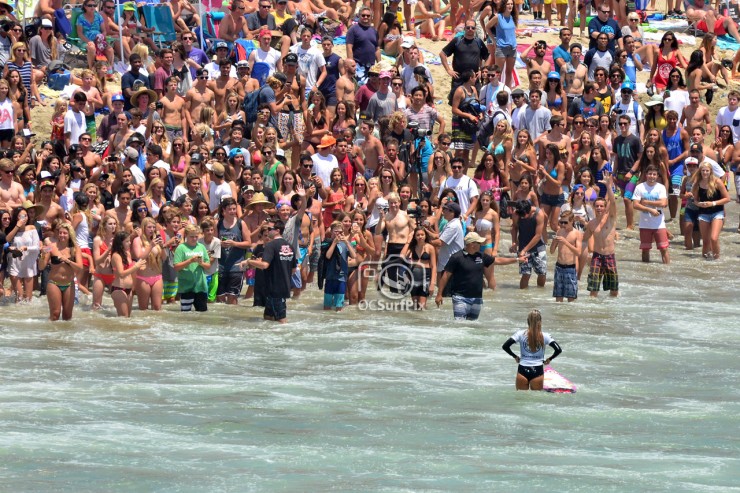 Kelly Slater was eliminated today in the mens round of 24 against Michel Bourez. He lost by only .26th of a point! Yes, it was that close.
Another notable elimination today was local favorite Lakey Peterson (also a close heat, losing to Carissa Moore). In addition to Stephanie Gilmore and Silvana Lima, both losing in today's round 4 heats.
Finally, Alana Blanchard lost to Pauline Ado in the final woman's heat of the day. When she approached the beach after her loss, hundreds of people were waiting to greet her. Security worked hard to keep the fans a safe distance, but if  you've ever been to this event, you know that's easier said than done.
She finally got back safely, but it goes to show how popular she has become. For example, she has over 654K followers on Instagram, whereas Kelly Slater has 450K followers.
Now for the photos. But first, let me say that I've attended this year's US Open of Surfing almost everyday, except for two. I've taken thousands of images so for now I can't upload too many. After the competition ends, I'll be sharing more here on OCSurfPix.com and on my Instagram account at @ocsurfpix .
Here's a couple random photos from today.