Jr Pro Men's Surfers Start Day One at the US Open of Surfing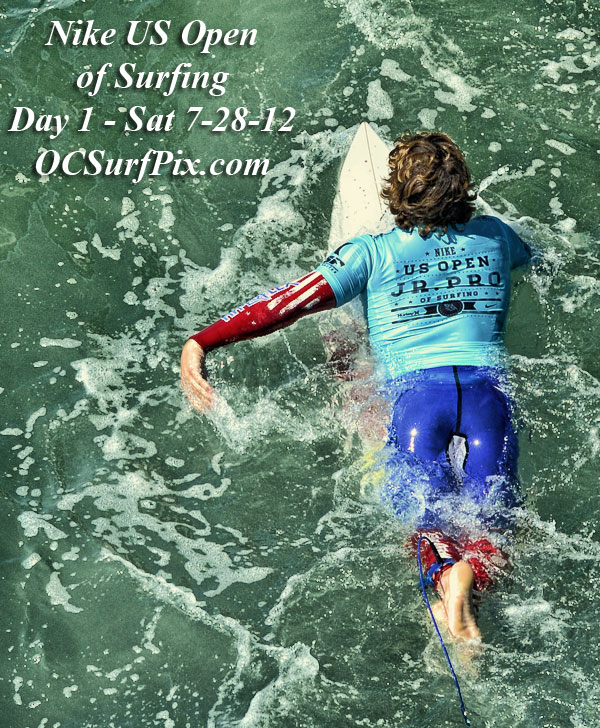 It's finally here, the 2012 Nike US Open of Surfing has started in Huntington Beach and it was a crazy day.
The first day of the Open didn't disappoint, there was enough surfing action to keep us photographers busy. Plus the venue drew in large crowds which is always interesting to shoot the crowds visiting the promo booths, art wall and skateboarding areas.
I arrived alone in the morning, but within minutes ran into a photographer I knew from an earlier event. By the end of our day we had walked most of the venue and took tons of photos.
The surf was not the best, but the surfers and spectators made the best of it. In the early morning I positioned myself off the pier, next to the main life guard tower.
Later, we moved down to the beach and managed to capture a few nice shots just below the pier.
Today it was the Men's Jr Pro who competed, Sunday the Men's Pro get started. Not sure if I'll be able to attend, but I will be there several days during the week, so check back about mid-week for more photos.
For now, below are a few pictures from today's action.