First Weekend of the 2013 Vans US Open of Surfing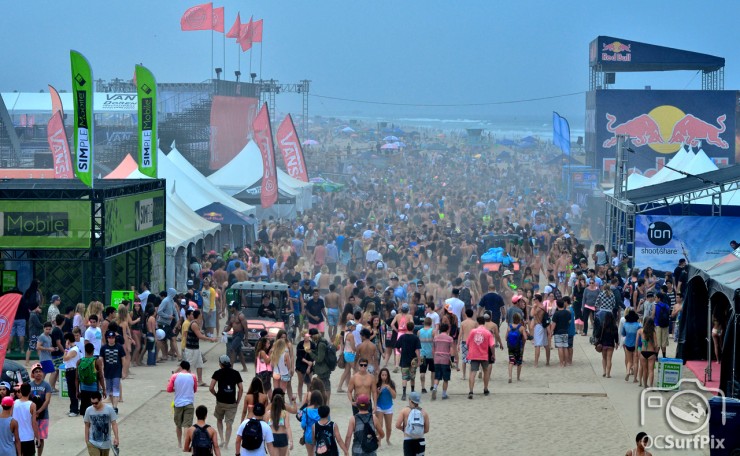 The Vans US Open of Surfing started this Saturday and so far it seems the crowds are larger than they were last year.
Even though the weather was less than ideal for the non surfing spectators, the surf was decent and provided true surfing fans with good action from the Jr Men's heats (Saturday), Men's trials and Jr Women's today Sunday.
I was there for both days and captured a few photos. I've added a small sample below. If you'd like to see more be sure to follow me on Facebook or get instant updates of photos from my Instagram account: ocsurfpix
As usual, I'll be posting photos throughout the week as I have time. The number of photos from each day is high, this past weekend I took over 1500 photos, so I can only share a few here and on my Instagram account.
Tomorrow (Monday or today depending on when you're reading this) should be good, the Mens rounds 1 will take place with Kelly Slater, Nathan Yeomans, Jean Da Silva and Heath Joske in Heat 12 (early afternoon).
Monday is also the first day of the live webcast from the Open, you can see it HERE.
See more of my photos below.