Day 4 at the US Open of Surfing in Huntington Beach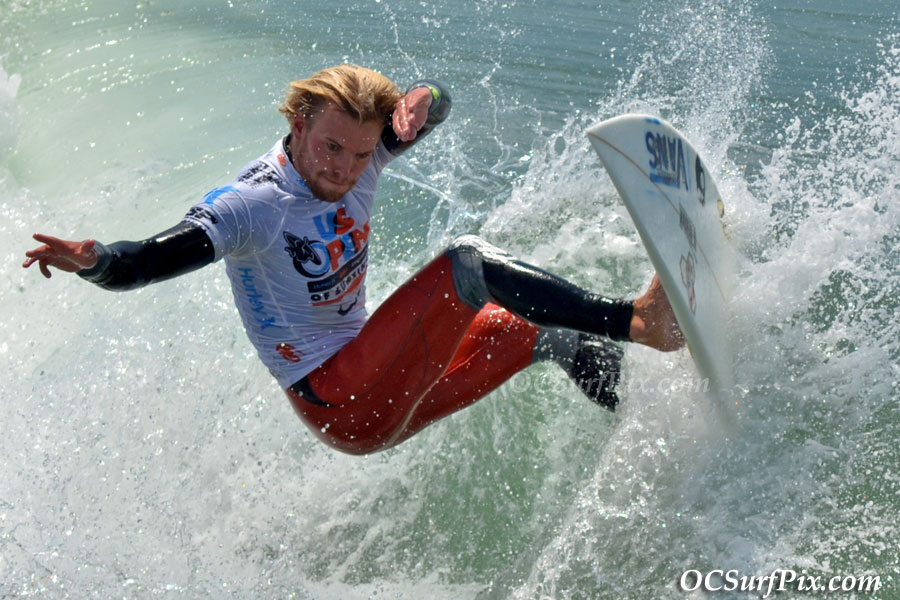 Day 4 of the 2011 US Open of Surfing in Huntington Beach proved to be a fun but challenging day.
The weather and temperatures at the beach were great but the 1-3 foot waves were not the best conditions for a surfing contest. Nevertheless the surfers made the best of it. In fact many of them were very aggressive and even managed to get some air on 2 ft waves!
What makes this event so much fun are the spectators, the surf stadium was packed with fans. By mid afternoon, it was difficult to find an open space on the sand. The south side of the Huntington Beach Pier was lined with spectators and photographers. For those of us who enjoy photographing events like this, today was a complete joy.
By 2pm, the US Open of Surfing venue was crowded with people visiting the different sponsor areas. But in the end, its still the surfing that draws the crowds.
Surfers like Kelly Slater were especially popular today. Not only did he provide a good show, but was greeted by many of his fans as he finished his heat.
The event runs through Sunday, if you're planning on coming, I suggest you arrive early to find parking. The public parking lots tend to get full quickly, otherwise you can always find parking on the street although you will need to walk a little.
Don't forget to visit the US Open of Surfing website for a complete list of activities at this event.
I've added several photos from today's event, including the crowds of people at the venue itself.