Countdown to the 2014 US Open of Surfing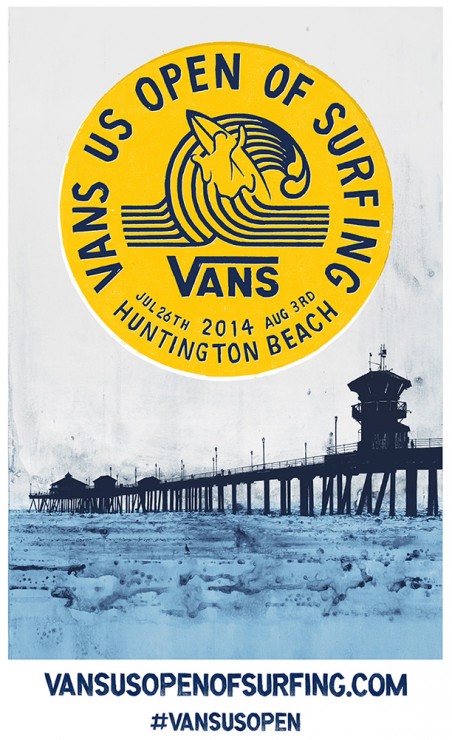 The countdown to the 2014 US Open of Surfing (July 26-August 3) has started and this year the organizers are planning to "focus on family and community" as the city of Huntington Beach celebrates 100 Years of Surfing.
After the end of last year's event, I'm sure many of us are looking forward to a different crowd at this year's open. With the elimination of the free concerts and all the giveaways at the various sponsor booths, some see it as a move in the right direction.
From my experience the crowds were not only larger last year, but the amount of alcohol (which is not permitted at the event or beach) was rampant, but mostly outside of the event containment center. Hopefully this will be fixed this year.
For the true fans of surfing, skateboarding and BMX, the 2014 Vans US Open of Surfing should be the highlight of the summer in Huntington Beach.
Oh yeah and not to mention all the photographers! Seems every year more and more of us come to this event. It's gotten to the point where the south side of the HB Pier is so crowded with more photographers than there are fans, crazy.
A tip for photographers, if you're shooting off the pier, you don't need a 400mm 2.8 lens with a teleconverter mounted on a tripod, all your photos will be the same, too tightly framed. Use  your 400mm and 600mm lenses as you shoot from the beach, that's how it was meant to be used.
For shooting off the pier, use a 300mm lens or less, this is usually the best, remember that you're already out close to the surfers, you don't need a big lens when shooting from that distance.
As for OCSurfpix.com, it's been some time since I updated it, I've mostly been posting photos on our Instagram account under @ocsurfpix, so be sure to follow us there and on Twitter.
During the U. S. Open in Huntington Beach, expect more updates the weeks and days leading up to the event. I'm usually in HB or other beaches several times a week, so I may post some regular surfing photos too during this time. And just in case you're feeling a little nostalgic, check out my past photos from the US Open of Surfing.