Construction Starts for the 2013 Vans US Open of Surfing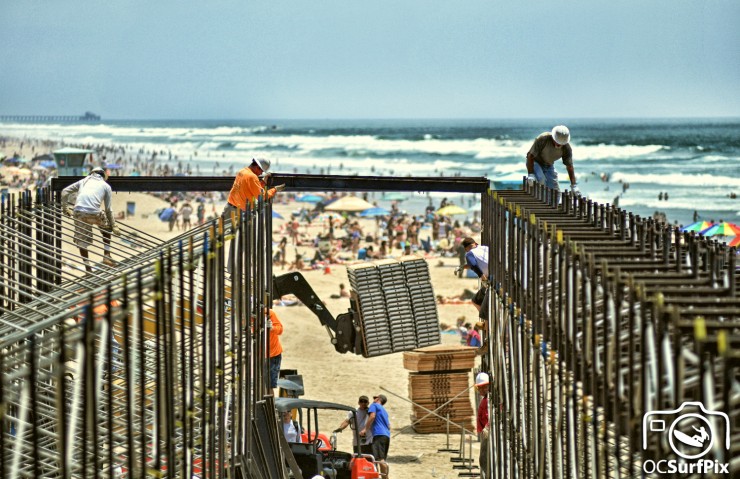 It's getting closer and construction for the 2013 Vans US Open of Surfing has already started. I was out at the Huntington Beach Pier earlier today and it was buzzing with activity.
From the looks of the grandstand, the configuration is a little different from last year. Which is nice, each year it should be a little different. It will be interesting to see the progress and the final result in less than two weeks.
I'll be there most of the week starting on Saturday July 20th, so don't forget to follow me on Facebook, Instagram (ocsurfpix), Twitter or of course here on OCSurfPix as I'll be posting daily on at least one of the four places.
If you'd like to see photos from the previous two years, take a look at my 2011 US Open of Surfing photos or my 2012 US Open of Surfing Photos.
The official surfer lineup has been announced here.
In the next week I'll add additional images of the progress. In the meantime, below are two additional photos from today.