Vans US Open of Surfing 2017 in Huntington Beach Photo Wrap Up
Sage Erickson and Kanoa Igarashi (both from the USA) claimed the top prizes for the women and men titles at the 2017 Vans US Open of Surfing in Huntington Beach. The crowds were at capacity for most of the final weekend, but Sunday's crowd was especially roaring with excitement.
Erickson beat out last year's winner, Tatiana Weston-Webb, in a very exciting final. I was there all week long and I can tell you, I was in pin and needles watching that particular heat. It came down to the last minute. And you can't forget Igarashi, hes a local and was on fire on Sunday.
You can get more details about this year's US Open of Surfing on their website here.
Overall the US Open of Surfing was better than recent years. Why you ask? Well it has returned to a week-long event about sports and family. Surfing being the main event, but skateboarding and BMX where also popular attractions.
Huntington Beach is usually a popular place to be in the summer, but during the US Open of Surfing, it's THE place to be. And I was there most days of the week photographing the event for this site.
So lets get started.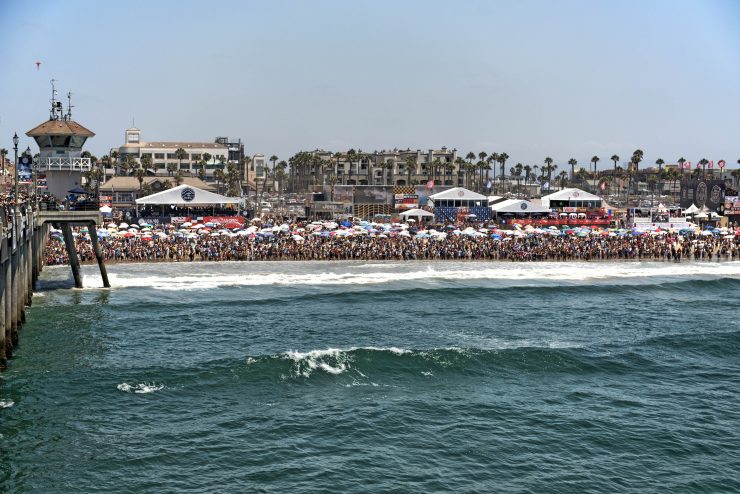 Photo looking south to the beach from the Huntington Beach pier to the crowds at the US Open of Surfing. As you can see, it was standing room only.
Below Brisa Hennessy, Nicole Fulford and Filipe Toledo during the week at the US Open in Huntington Beach.



Below Patrick Gudauskas smiles after completing one of his heats in Huntington Beach.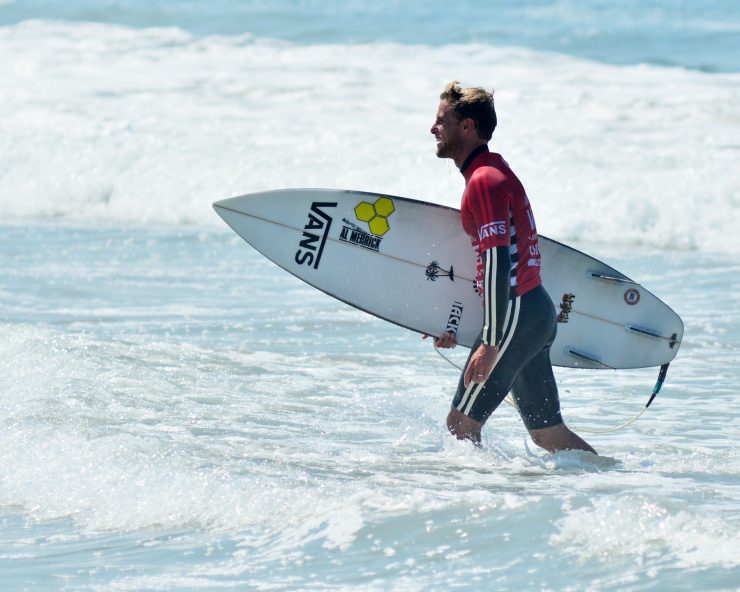 Below, Tatiana Weston-Webb on the south side of the Huntington Beach Pier during the US Open event. She was on fire throughout the event.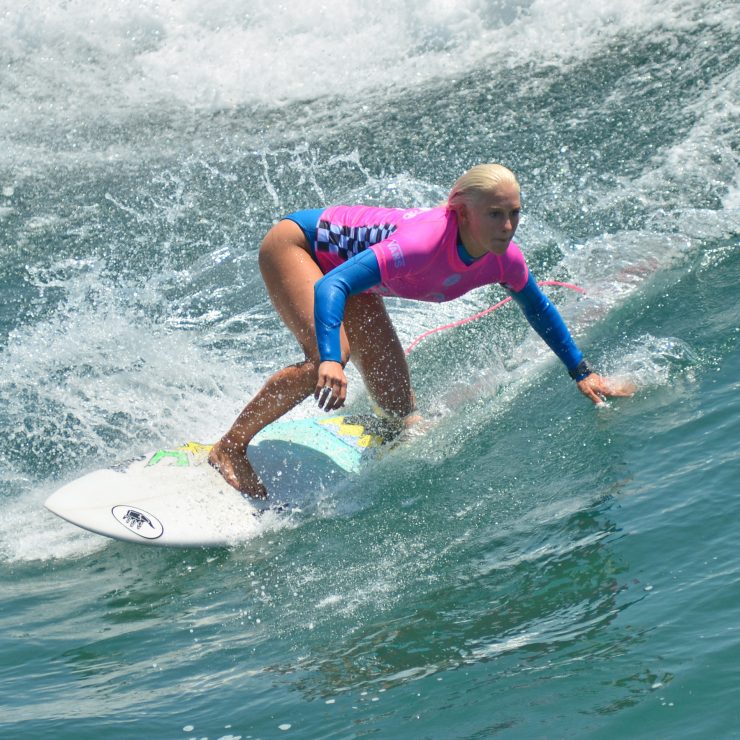 Meanwhile, Frederico Morais and Italo Ferreira show a little sportsmanship after their heat.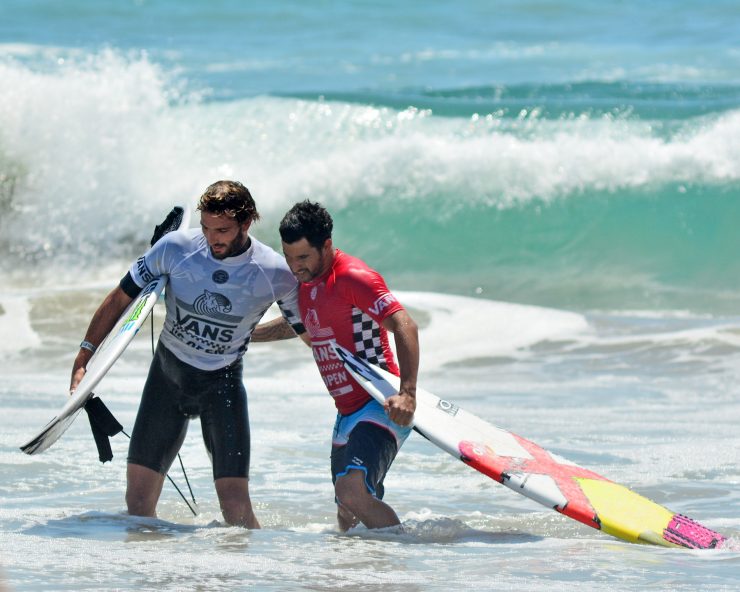 You can always count on Courtney Conlogue to show up and give it her all. She's one of my favorite female pro surfers, a true athlete.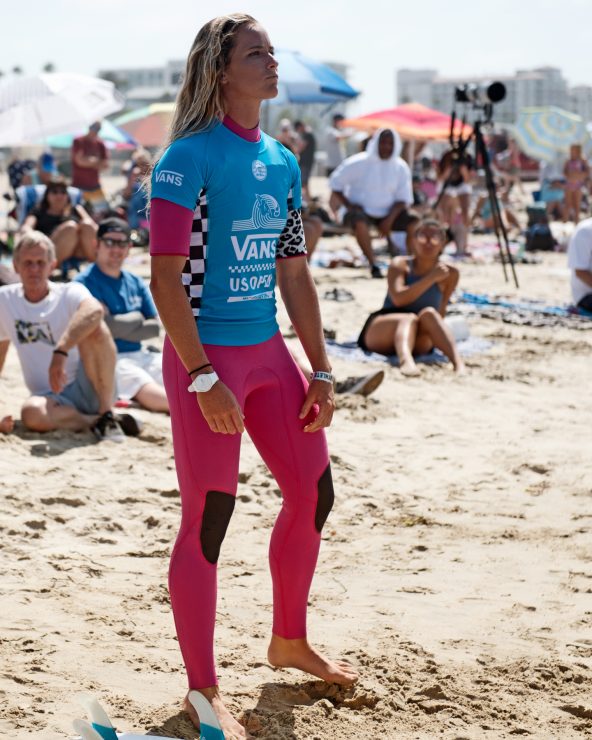 And we can't forget fun and energetic Coco Ho…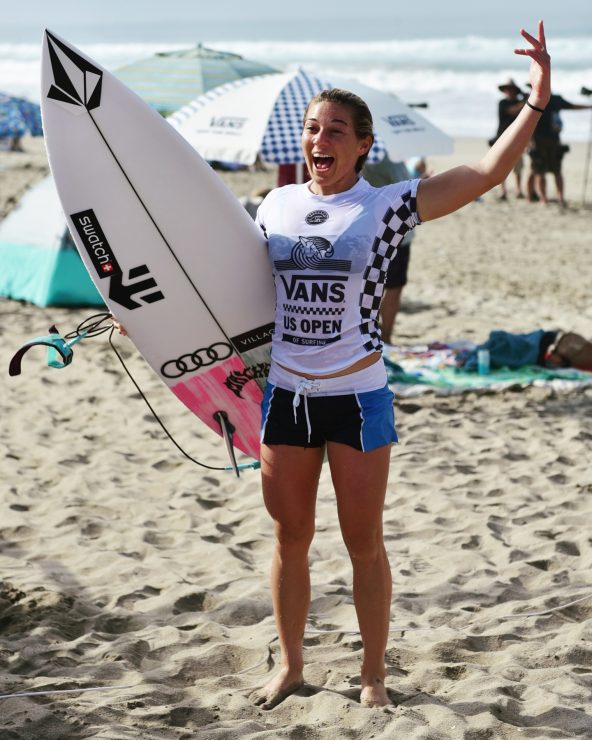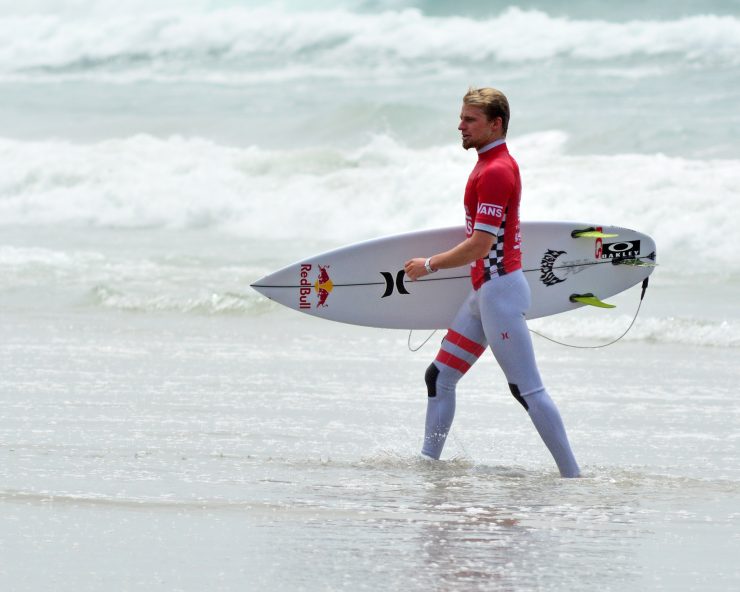 Below are a few photos of Macy Jane Callaghan.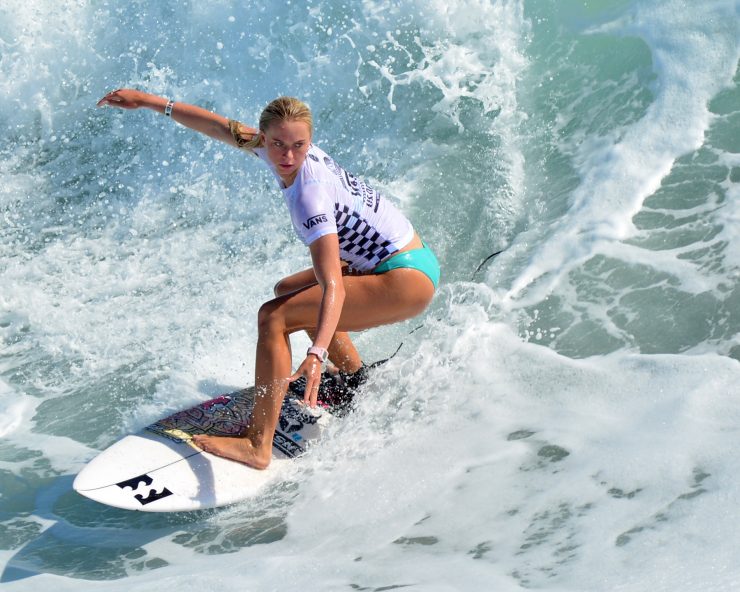 This event is not just about surfing, but also about kids, and where dreams can come true. I'm sure every young surfer dreams about the day they too can surf at the US Open of Surfing in Huntington beach.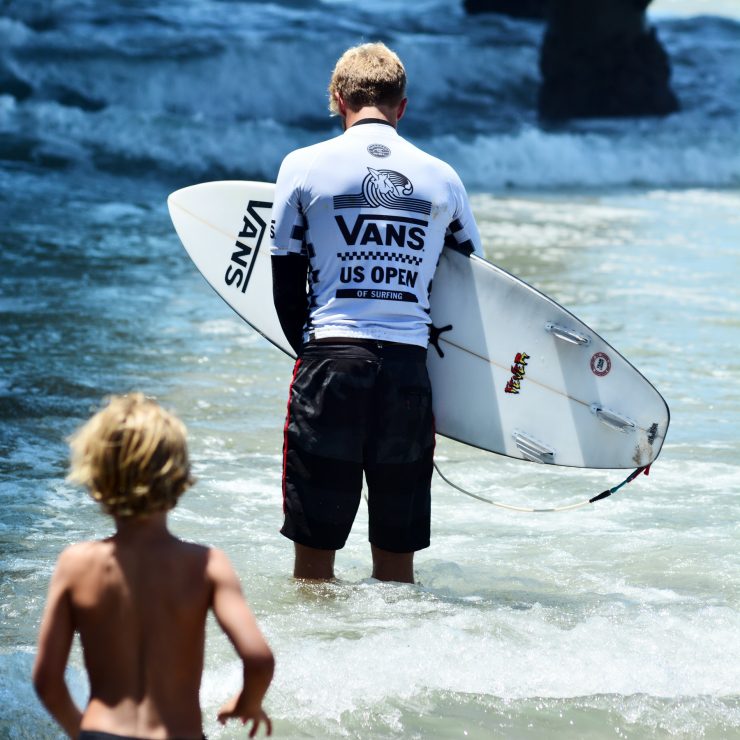 And we can't forget my annual photo of the mounted police at the US Open. From the left to right, are the Santa Ana PD, Huntington Beach PD and Anaheim PD. Always cool to see them around.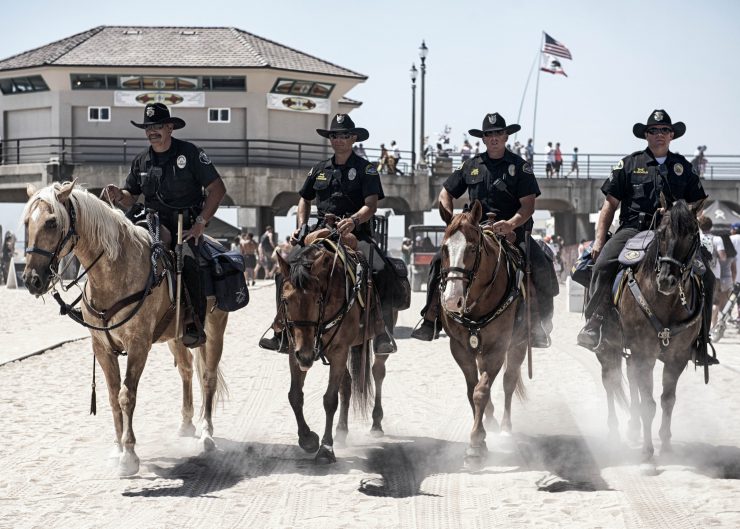 Tatiana Weston-Web getting in the "zone" before she heads out to her heat.
Finally, who can't resist a few moments of relaxation in the summer under the Huntington Beach Pier as the surfing event with thousands of fans only a few feet away to their left. It was a fun week, I met lots of interesting people and enjoyed another annual event in Huntington Beach. And as always, since I had so many people ask me what photography gear I used this week to shoot the event, don't forget to visit my photography page HERE where I list the cameras, lenses and other gear I used to shoot this and other events in Orange County.