Vans – the new sponsor of US Open of Surfing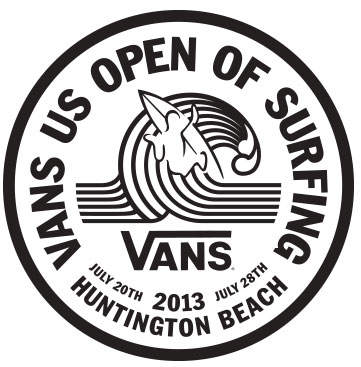 Yesterday the organizers of the US Open of Surfing (IMG) announced that Vans will be the new title sponsor for the next three years.
Read more about the deal and a short interview that Transworld Business did with IMG Senior Vice President – Director of Action Sports James Leitz and Vans VP of Global Marketing Doug Palladini here.
After Nike decided not to renew as the main sponsor back in September, many people like me were wondering what was going to happen. Sure we knew the event would continue, but would it continue to draw big name surfers?
Will the top prize still be $100,ooo? Would Kelly Slater show up? Would the large crowds continue to attend? I guess we'll soon find out.
UPDATE: The official surfer lineup has been announced here. Plus, construction has now started on the beach.
US Open of Surfing 2013 Dates
The new site for the Vans US Open of Surfing is up and they have listed the event dates for this year.
It will run from July 20th – 28th, 2013.  So mark your calendars, plan your vacation dates, ask for time off from work or start planning your excuse to skip work! Well, maybe not to that extreme.
For now, we'll wait and see as the summer nears. I of course will be out photographing the event as I have done these past several years. You can see some of the photos at the links below.
Be sure to follow us here on OCSurfPix.com or on our Facebook page, so you don't miss any photo updates from this surfing competition or others held in the Huntington Beach/OC area.
We'll be covering the week-long 2013 US Open of Surfing and posting pictures here on OCSurfPix and on the rest of our social sites. Follow us on the various links below:
Follow us on: Facebook | Twitter | Instagram