Slopping waves, kids toys & surfing in Huntington Beach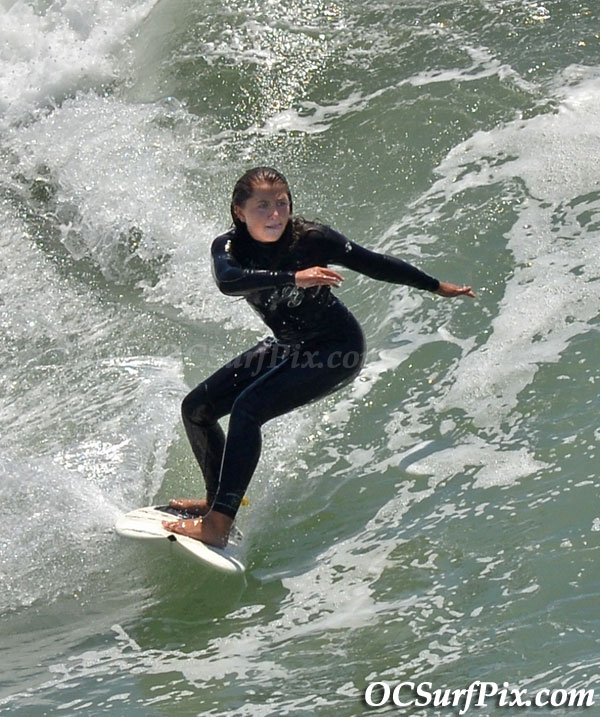 Huntington Beach had waves of 4-6 ft today but they were very sloppy. The south side of the pier seemed better than the north side. A few die-hards were out trying to make the most of it.
As a photographer, it wasn't the best day to photograph surfers, but I made the best of it as well. When I arrived, there were two or three other photographers shooting the north side, but it was obvious the south side was best.
Many of the surfers could not do much with the sloppy waves, but one female surfer rode a few decent ones. Things were slow for her as well, so she spent time fishing out a child's toy that was accidentally thrown over the pier.
Finally, on my way back to the parking lot, I noticed a group of beach goers setting up a large rubber ball in the sand. Half buried, the boys would run and catapult themselves like a trampoline from the rubber ball into the air.
Of course, just like a trampoline, one doesn't always land on your feet. Do this in the sand and well look below to see how one landed! Ouch! I must admit, it looked like fun. But after watching them for a while, it was obvious the landings were going to be painful. Their acrobatic jumps where the highlight of the day so I might add it to the Southern California Daily Photo site.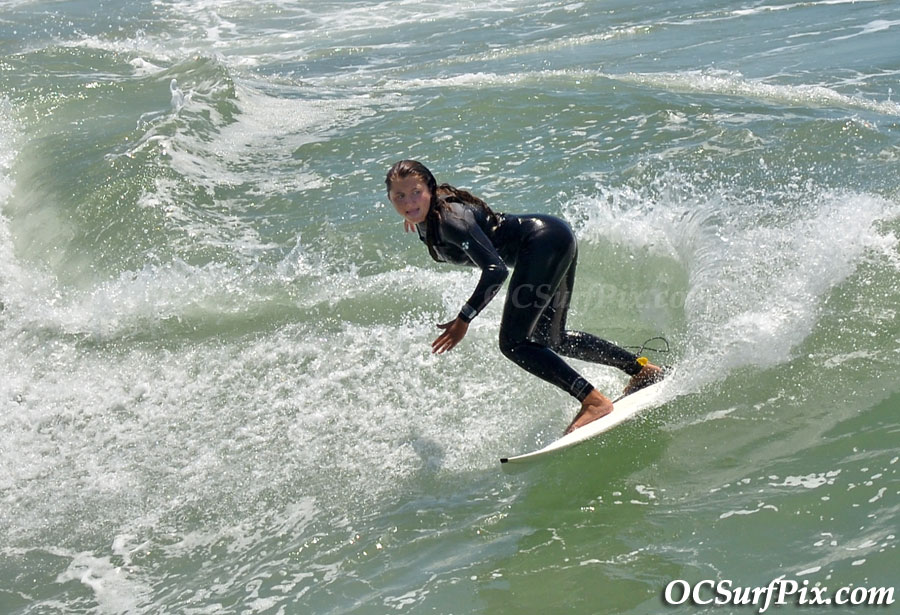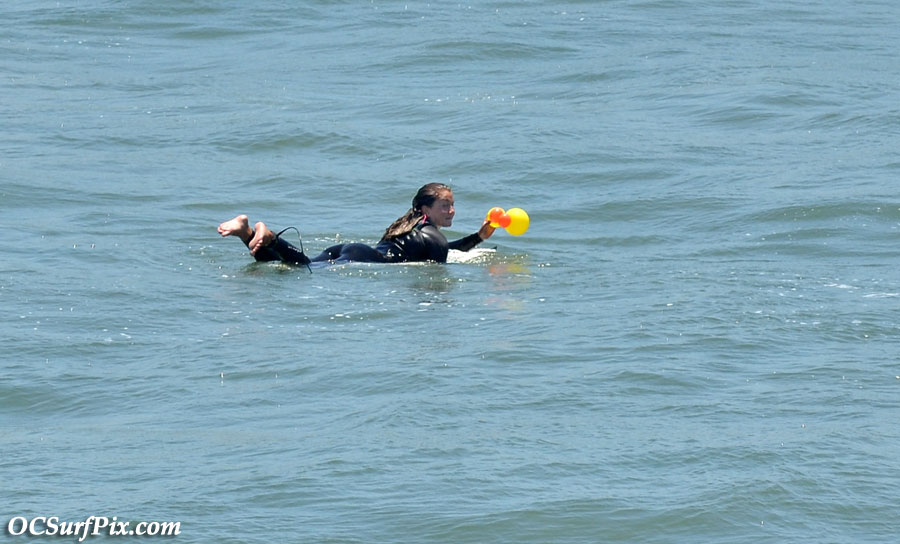 Kids, don't try this at home, leave it to the professionals… 😉