Photo series from north side of the HB pier on Feb 5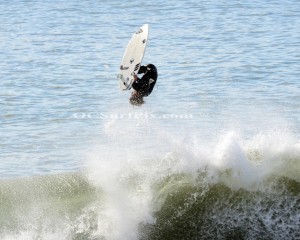 Photo series from the north side of Huntington Beach Pier – Feb 5, 2011
Yesterday, I spent a two hours shooting surfers on the north side of the pier. Decided to stay on the pier, so shooting towards the south at 11 am was not possible due to the sun glare/shine in the water.
But the north side surfers provided a great show with some serious air moves. Captured a couple of nice series of this unknown surfer (sorry I don't have a name, if you know his name, let me know!).
Click on image to see the full gallery.