NSSA HB Surfing photos from Monday's event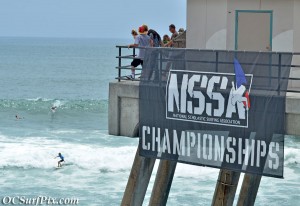 Photos from Monday's NSSA surfing competition at Huntington Beach.
I managed to escape for a couple of hours today and photograph a few heats of the NSSA National Open in Huntington Beach. The weather was perfect and the crowds were in attendance. However I was surprised not to see many photographers out covering the event. If I had more time, I would have dedicated the entire day.
Later this week I'll try to get out and take more photos of the event. But for now I've added a few images from today's afternoon heats. The images below are just a sample of what I photographed today. So if you're in any of the images I have more, so feel free to contact me and I'll send you the rest of them via email.
To contact me, simply use the contact page above.
Scroll down to see the rest of the images.