May 2011 Duck-A-Thon and surfing in HB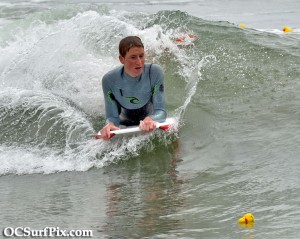 Since I couldn't get out and photograph the big waves at The Wedge last week, I'll share a few pictures from earlier this month.
The weekend of 14th-15th, Huntington Beach Pier was the place to be if you were a rubber duck. Why? It was the annual Duck-A-Thon.
People crowded the pier to see two tractors dump thousands of rubber ducks into the ocean. Surprisingly most of the photographers I noticed were up on the pier taking pictures. I however, set myself down below on the beach. I used a high shutter speed and captured the sequence of the "dump".
Below, you can see one of several shots I took as the rubber ducks hit the surf. During this time, most of the surfers either didn't go out or stayed away from the pier. A few young bodyboarders, like the one shown on the right, had to maneuver and avoid the ducks!
I've also added a few surfing photos I took earlier on May 2nd, 2011. As always, these are only a few of the images I took. If you see yourself in one of these images and would like to get a copy, simply send me a quick email.
One last thing, I'll be at the Huntington Beach Pier this week at least two days photographing surfers, so check back later in the week for more updates.
View of the Duck-A-Thon dump from the sand at Huntington Beach.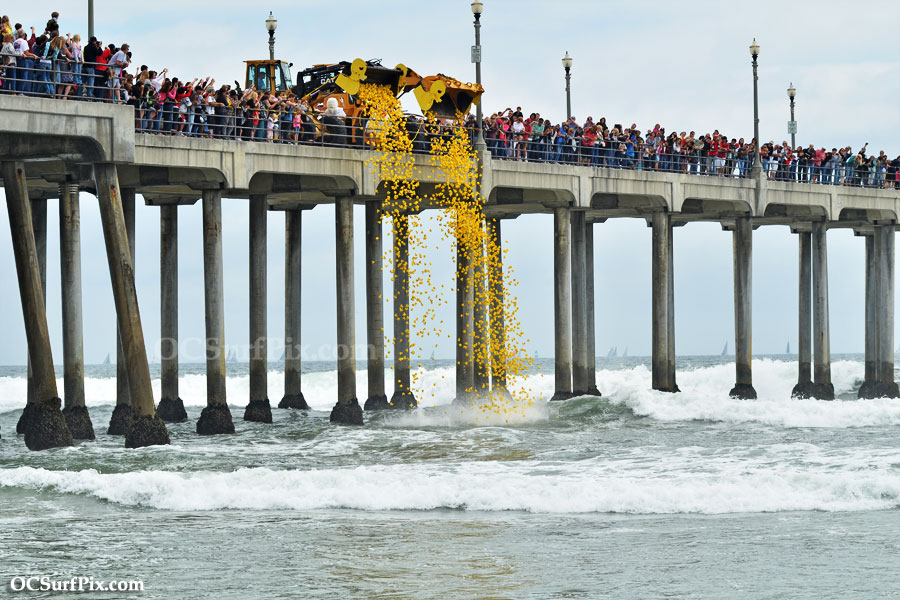 A few photos from May 2nd, 2011.