Learn how to take surfing photos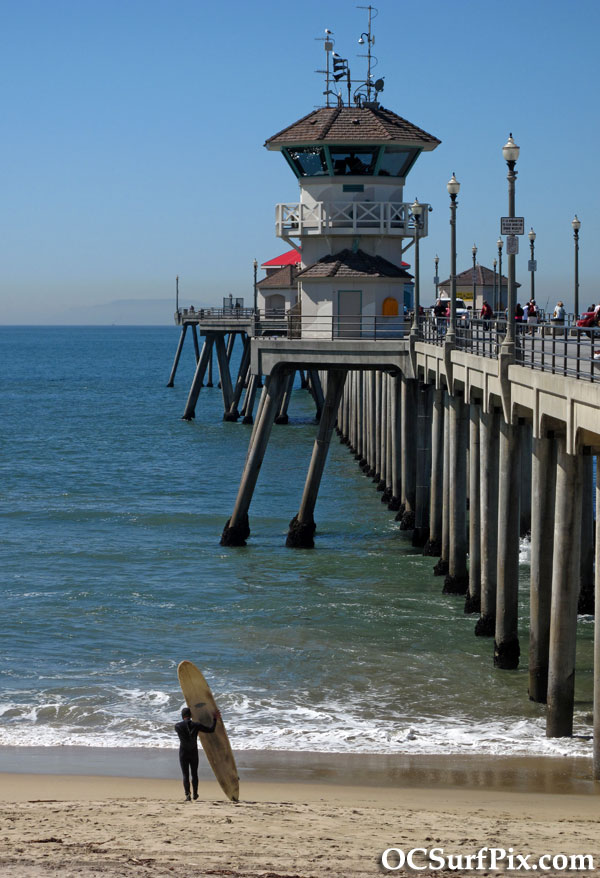 It was a nice day in Huntington Beach, however the surf was only about knee high. However there were a few surfers out showboating. And for a photographer, those are the best! Below you'll see one guy who was constantly trying to do a hand stand while surfing. I finally captured a few good ones.
But this day was much better taking pictures of the scenery, so I managed to take some nice pictures of the people and surfers preparing to go out, like the image on the right.
This gave me an idea, I'm sure there's lots of people out there who would love to know how to take surfing photos. So I headed home early and wrote an easy to read surf photography beginners guide on camera gear, techniques and tips. It should be perfect for those starting into surf photography. It touches a little upon gear, including lenses and certain techniques I use on a regular basis.
After writing the article I felt much better, the day didn't seem a complete waste of time!