2017 SuperGirl Surf Pro Photo Wrap Up
This past weekend marked the 10 year anniversary of the Paul Mitchell SuperGirl Pro Surf competition and it didn't disappoint. The surf was great, the action was non-stop and in the end, a fan favorite, Courtney Conlogue took the win over Sage Erickson.
The 2017 competition in Oceanside will go down as one of the best in SuperGirl Pro history. I can't remember in recent years seeing such great surfing conditions. It was fun both for the surfers and the spectators.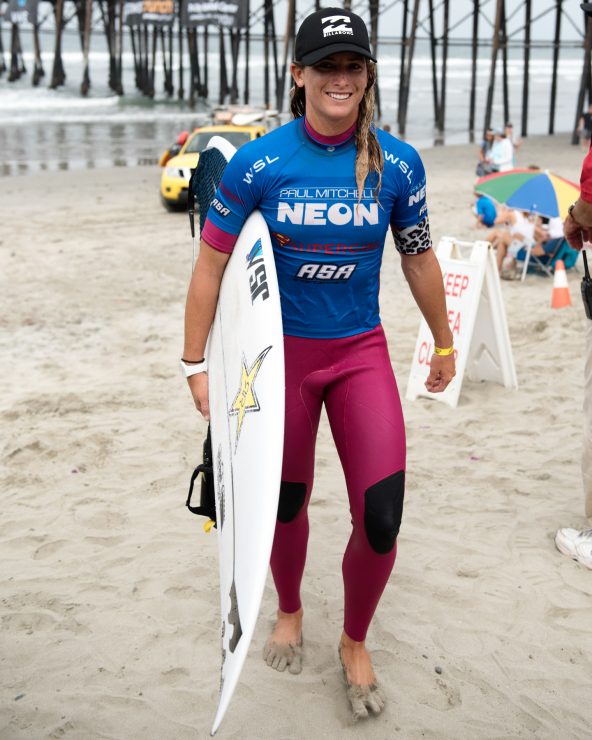 For most of Saturday and Sunday the Oceanside Pier was lined with people and photographers looking south at the competition. Everyone wanted to see the girls power on and compete. Win or lose it was inspiring watching all the young girls shred alongside the established pros like Courtney, Sage, Coco Ho.
Past winner Tatiana Weston-Webb was on fire for most of Friday and Saturday, she looked unstoppable. It was fun to see the pro's really put out their best.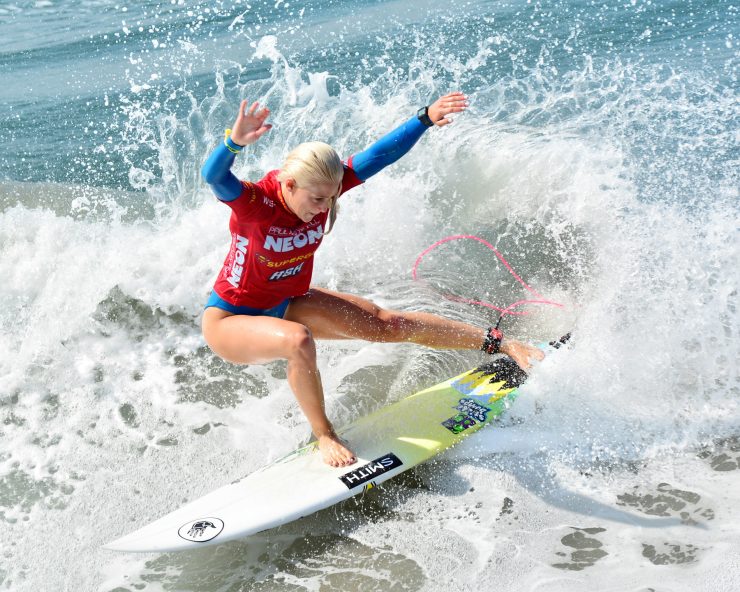 The venue was filled with things to see and do. From skateboarding, live concerts and of course lots of food!
Sage Erickson was so much fun to watch, plus her smile and positive attitude radiated as she greeted fans.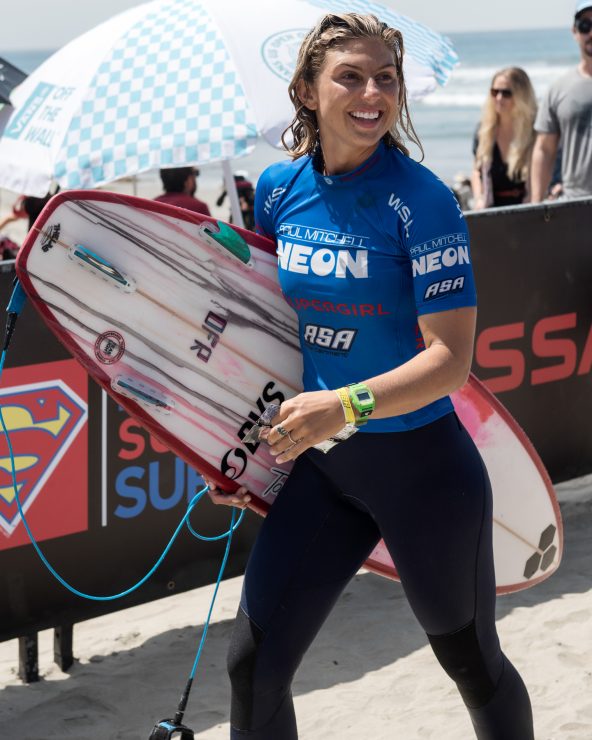 Alyssa Spencer is one to watch in the coming years. She was eliminated on Saturday, but this girl can surf, a true athlete.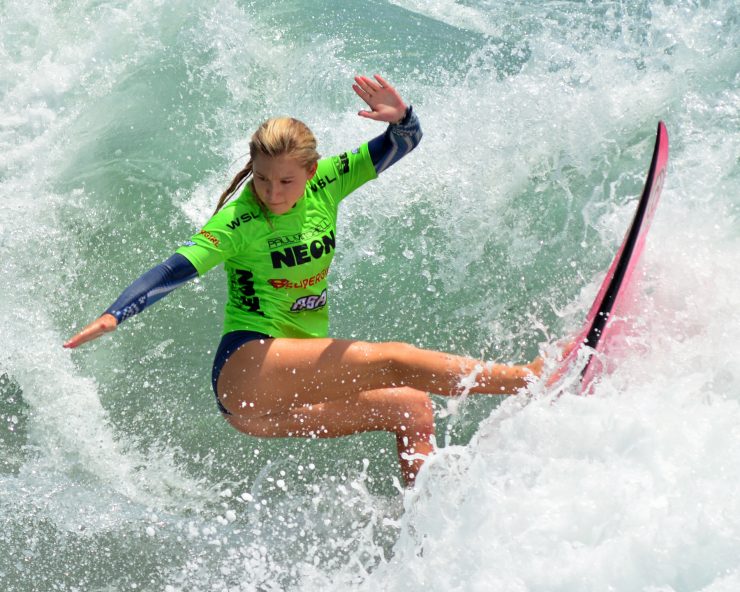 Summer Macedo is of course another really good surfer. She was on fire during the heat I shot this photo below. Keep an eye out for her, she's only going to get better.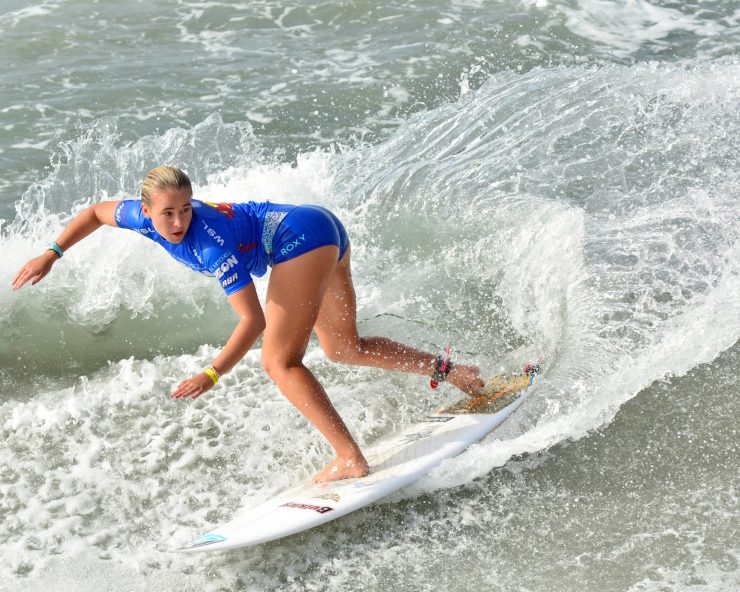 Ellie Jean Coffey also made it through Saturday and gave the crowd a little eye candy. But don't be fooled, she can surf and just barely got eliminated on Saturday.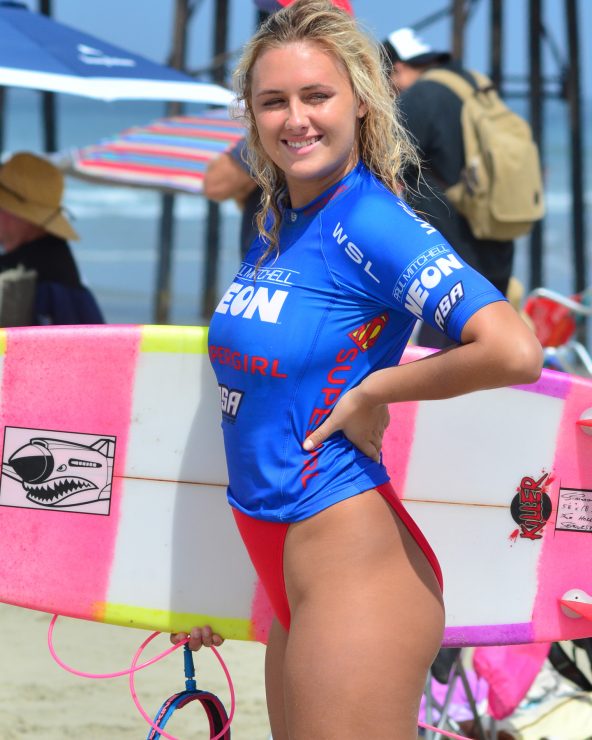 Overall, the 2017 SuperGirl Pro was a huge success. I don't know how they can top it next year, but I can't wait for next summer, it's going to be fun! I took many photos on Saturday and Sunday, and of course cannot show them all here. If you surfed on those days and are looking for your shots, just send me an email with your name and I'll look to see if I have them. You can have the digital files of yourself for free. Or visit my main photography site to view the full album of photos from the Supergirl Pro! And don't forget to follow me on Instagram at @ocsurfpix